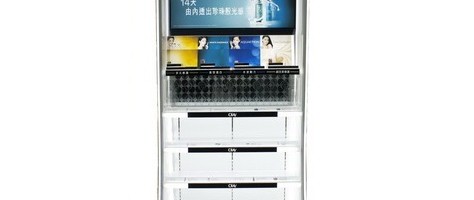 Specification
Display Size:100(W) x 35(D) x 216(H) in CM
Material:Casing – Wood + Acrylic, Attached with acrylic shelf brackets & 2pcs slotted standard
Display Brief
Cosmetic display with lightbox on the top.
Laser cutting Logo in crystal finish at middle display of lightbox section, add the printed translucent film(customer's artwork). Rim play lights effect for whole display to show up the new item, acrylic mirror plate coated finish at middle. Bottom has 4pcs iron round foot.
The COPYRIGHT of this display design is from our customer, we are professional OEM manufacturer to show up the quality and value from graphic design.
Set up area:Open-shelf cosmetics brand counters section
Inquire
[contact-form-7 id="2481″ title="JRS1-1013″]
Other Related Products