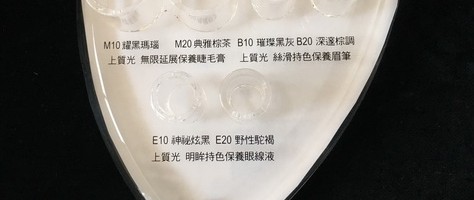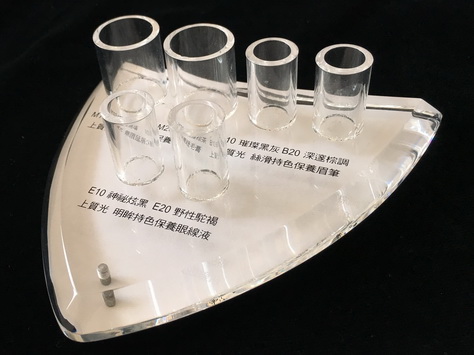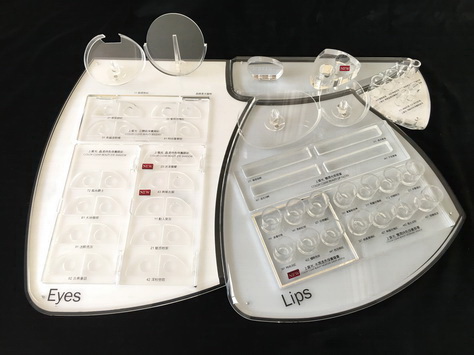 Specification
Tray Size:12(L) x 11(W) x 3.5(H) in CM
Material:Acrylic . Iron(Magnet & Pin)
Tray Brief
Accessory acrylic display on department store counter.
Two layers design- Top clear acrylic + base white acrylic sheet, customized size & Laser cutting for request shape of holes. Installed the magnets & pins in order to hold the base sheet & two holders. It is used to set up the item of mascara. brow pencil and eye liner.
The COPYRIGHT of this accessory is from our customer, we are the professional OEM manufacturer to show up the quality and value from graphic design.
Set up area:Department store counter
Inquire
[contact-form-7 id="2517″ title="JRS1-4044″]
Other Related Products